Company Culture
Next Step Foot & Ankle
What Our Employees Are Saying
At NextStep Foot and Ankle Centers, it is an opportunity for career growth and to serve our mission providing quality clinical care to all our patients.  Our offices are one of a kind and a great environment to work in. Here at NextStep, we are not just co-workers to one another, we are family. As the company continues to grow, so does our team!
We strive ourselves to foster a happy, productive, and relaxed environment. We are always honest with our patients, ourselves, and to each other. We are serious when we need to be and have fun when we get a break!
We invite you to read below of a few colleague's testimonials and their views working at NextStep Foot & Ankle Centers!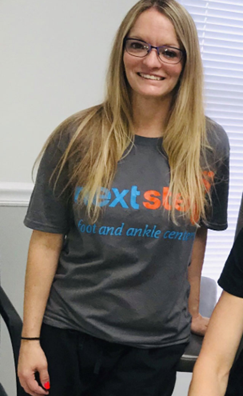 "Hello, my name is Miranda and I'm currently the DPM Assistant to Dr Krista Nelson at Next Step Foot and Ankle Centers. I have been working in the medical field since 2004. I joined this wonderful team of doctors in June 2017. I mostly work out of the Edwardsville and Alton locations and follow Dr Nelson from location to location. I love working personally with Dr Nelson due to our shared passion of genuinely helping people and families. She strives to help people not only improve their foot health but their overall health through educating them. She loves to keep the work environment relaxed, fun, and entertaining, which makes for an enjoyable work day. This company has a great group of employees that really shows teamwork, which makes for a great work atmosphere. Next Step Foot and Ankle is a great family-oriented company to work for."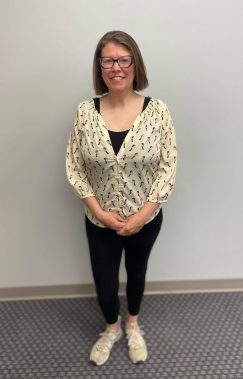 "Hello, my name is Angela & I am in the Billing Department. I started in February of 2020 & I work in the Mattis office. I have been in the Medical billing field for 13 years. This is such a great place to work. It is a very relaxed & friendly environment. Not only are the doctors very knowledgeable & personable, but the staff are also so easygoing & understanding. I am proud to say I work for the best doctors!"